2019.09.11

中国語(簡体字・繁体字)および韓国語翻訳者募集中
化粧品の翻訳(商品情報、技術資料等)に特化した翻訳です。日本語検定1級レベルと化粧品(スキンケア、メーキャップ、ヘアケア等)の知識と情報収集・調査能力が必要です。
※化粧品会社の日本語ウェブサイトを問題なく中文・韓国語に訳せるレベル

なお、観光客向けなど日本国内で使用する内容の場合は、日本の薬機法に適合した翻訳に仕上げる必要があります。知識のない方は関連法規をいろいろ調べながら覚えていっていただきます。(資格取得推奨)

これまでの経歴・翻訳実績含むレジュメをメールにてお送り下さい。

2017.03.24

JOB POST (freelance, working at home, foreign residents are welcomed)

COSMETICS TRANSLATOR (Japanese to English)
Requirement: A native English speaker who has a good command of English grammar as well as reading skill of Japanese. (TOEIC950-, Nihongo Kentei 1st grade)
Task: In charge of JAP-ENG. Fee will be negotiated depending on the skill (3.5-6@1 Japanese letter, also depending on due date)
Required to have knowledge of skincare, makeup and hair care, etc.





Because of the Pharmaceuticals and Medical Devices Law (薬機法, the PMD Act hereinafter), which is very strict and different from other countries similar laws, what you can say in your country may not be able to be said in Japan like anti-aging, anti-oxidant, and even wrinkles around the eyes when you are trying to sell your cosmetics products in Japan.
When translating product information and/or contents of website from English/Chinese to Japanese, we FRE&COS never just switching the languages but modifying the contents to meet the Japanese PMD Act and relative laws, which you cannot expect from other translation companies.
We handle various translation works regarding cosmetics business from product information on package, website, and promotion tools to trading documents, legal documents like contract between Japanese seller, agent and/or factory.
For everything you need to know and prepare, FRE&COS can support you.


If you are interested in cosmetics business in Japan, please check the followings:


* FRE&COS can also support you with conformance checking of the foreign products to Japanese regulations.
(※to be subject to fees)

Before introducing the "attractive foreign cosmetics that have not been released in Japan yet", you need to check conformity of their formulae (JPY5,000 per product) and prepare product fact sheets in Japanese (fee will be depending on translation volume). Based on the successful check result of conformance to Japanese regulations and information including product quality and usability (cost performance), and market competitiveness, we will consider their marketability and advise you what you need to do.

If you are interested in, please contact us from "Inquiry" and provide us with necessary information such as information of product(s), brand holder* (your company) and original manufacturer (if different from the brand holder).*Your company must be the brand holder. For conformance check of the foreign products to Japanese regulations, we require you to submit detailed information such as formulation including ingredient list with % and MSDS, package quality test results including material description provided by the manufacturer as well as the copy of their national license.

To proceed the conformance check of the foreign products to Japanese regulations, we will also require the brand holder to provide us with at least 5 sets of actual product samples for each product. As for the cost estimation and duration of the product quality test which will take about 1-3 months normally, we will inform you after checking the samples.

Based on the check result of conformance to Japanese regulations, the case will be proceeded in two directions.
PASS
After the careful consideration of market acceptance, if we determine the brand will be "salable" in Japan, we will consult with the brand holder about marketing strategies such as channel, estimated sales amount and RRP.
FAILURE
When either product container and/or holding carton failed the check of conformance to Japanese regulations, we will examine the possibility to use alternative container/carton to meet the Japanese regulations. In case of the failure of the formulation (ingredients), we will consider the possibility of changing formulation or development of Japanese specification either by the brand holder or the Japanese cosmetics manufacturing and marketing license holder* (TBD). *The products will be "Overseas brand yet made in Japan (Japanese quality)". However, if we come up with the conclusion that there won't be any possibility of alternative, we are afraid that the project that launching the brand into the Japanese market won't go further.


Prior to proceed the following steps, you need to understand and accept the following two conditions.

1. Processing overseas products to conform the Japanese legal requirements, confirming and certifying their quality are only allowed to the Japanese cosmetics manufacturing and marketing license holder*.
*Sticking Japanese labels in foreign countries by original brand holder prior to importing and selling cosmetics is an illegal act in Japan. It must be done by the Japanese cosmetics manufacturing and marketing license holder which name would be printed on the products. Even if the product quality is approved in foreign countries, it is required to be inspected and certified by the Japanese license holder, too.

2. The names printed in the Japanese label stuck on the product must be the name of the Japanese cosmetics manufacturing and marketing license holder as "Manufacturer and distributor (seizou-hanbai-moto)" and your Japanese agent as "Seller (hatsubai-moto)", NOT the original brand holder. Original brand holder's name won't exist on the Japanese version unless they use own name as the brand name. Instead, all legal responsibility in Japan regarding product quality in marketing process would be taken by the Japanese license holder instead of the original holder though they will negotiate with the original brand holder in case of defective products. In Japan, cosmetics are strictly ordained under the PMD Act and relative laws same as medicines and medical devices, and it is prohibited to import and sell them without following the full procedure PMD Act product is authorized and sold in foreign countries.
It is not just the matter of product quality but also the legality including WHO will do the designated procedures correctly.

You must follow the necessary steps (flow) as follows:
Cosmetics: "foreign manufacturer (original brand holder)"

"Japanese cosmetics manufacturing license holder (factory)"

"Japanese cosmetics manufacturing and marketing license holder* (company)"
*There are the companies which have both manufacturing license and manufacturing and marketing license.

"Seller (your Japanese sole agent) "

Retailers/consumers
In addition, in the process from importing to selling cosmetics, preparing application materials including registration of products at concerned governmental office are needed and most of them should be done by aforementioned Japanese cosmetics manufacturing and marketing license holder.

For more details, we will advise you individually for successful launching and business results.
Remember, if you neglect the conformity to relative laws, for example, just translate the original label into Japanese, it won't meet the Japanese legal requirement. In addition, how to appeal the product efficacy via media also need to be modified to conform Japanese regulations. Legality is quite important.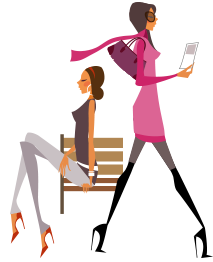 Translation Staff
JAP/ENG/CHIN(Traditional and Simplified Chinese)/Korean/Thai/French
18 translators including native English/Chinese/Korean/Thai speakers and license holder of Cosmetics the PMD Act Management
Copy Writer
2 copy writers for JAP/ENG copy writing
As of Feb. 2019

Shiseido Co., Ltd., ettusais co ltd., Aesop Japan K.K., Beauty Garage Co., Ltd., Plus 64 Marketing (NZ), Sasy n Savy Pty Ltd. (Australia) *excluding those who do not want to disclose the company name and the clients we serve them via PR agency/trading company.